ABOUT US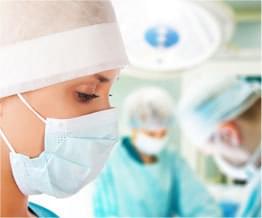 About Us
Our company was established with the aim of offering health services with high quality and reasonable prices to people living abroad.
"Be Healthy, Be Happy" is our motto and we give all kinds of services to achieve that. We are working with specialists to your health in Istanbul where Asia connects to Europe.
Our goal is giving you all quality health services you need for your health and happiness with affordable prices and extend our "Be Healthy, Be Happy" motto with you.
We have partnerships with major hospitals in İstanbul to serve you with the highest technology and hygiene conditions. We are also arranging 4* or 5* hotels for your comfort during the treatment process. And make the airport, hotel and hospital transfers with Mercedes Vito cars together with a translator assistant.
---
VARIETY OF SERVICES
OUR DEPARTMENTS
---
1) BEST HOSPITALS
EXPERIENCED DOCTORS
OUR TEAM ARE THE MOST EXPERİENCED DOCTORS ON THEİR OWN AREAS. WE SERVE İN MAJOR HOSPİTALS OF ISTANBUL.
2) SEND YOUR REPORTS
GET FREE CONSULTATION
BEFORE YOUR VİSİT, YOU CAN SEND YOUR PHOTOS OR REPORTS FOR FREE CONSULTATİON WİTH EMAİL, WHATSAPP OR FACEBOOK.
3) 24 HOURS ASSISTANCE
THE MEDIST CARE PROCESS
AİRPORT AND HOSPİTAL TRANSFERS, 4* HOTELS ACCOMODATİON, PERSONAL TRANSLATOR WILL SERVE FOR YOUR HEALTH.
4) GET A FREE CONSULTATION AND ASK A PRICE QUOTE