Hair Loss
Hair loss, which is seen both in males and females in the society, is a health problem that affects the social life negatively.
Hair loss occurs due to many reasons. The most common hair loss type is "Androgenic Alopecia" that genetic inclination is predominant. Such hair loss typically generally starts with the recession of the hair on the both sides of the forehead. As a result, the individual spends more time in front of the mirror in the morning tidying his hair.
Hair loss continues from the front hair line to the top of the head. The earlier hair loss starts, the faster it proceeds. Various medication, mesotherapy, PRP etc. might delay the hair loss. However, it continues when the treatment is suspended. The most effective and permanent solution is to try hair transplantation in the suitable patients.
Hair Transplantation with FUE Method
The most common hair plantation method in the recent years, FUE (Follicular Unit Extraction) is a method that gives natural results in both picking and transplanting hair.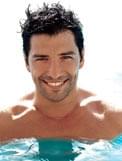 FUE method is the process of transferring the alive follicles from the haired area to the hair losing area one by one. FUE method does not require scalpeling the hair giving area, thus does not leave any wound or suture scars. The process does not result in any complications that would interfere with the daily routine of the patient. During the process, the available follicles are not damaged in the area.
FUE method does not carry any risk of infection, scars, pain, bleeding etc. Hair transplantation is a serious operation to be executed in a surgery room. Along with its own technological surgery rooms, ENTO offer service with its private "HAIR TRANSPLANTATION POLYCLINIC" besides technological surgery rooms within the body of it.


4 DAYS ARE ENOUGH FOR YOUR HAIR TRANSPLANT OPERATION
CONTACT WITH US
Please send us your story and pictures. Our team will inform you about the details. Also our patient services will provide all you need.
PLAN YOUR TRIP AND DATES
How many days you will stay in İzmir? Will you come alone or with your family? You may choose to fly home after the follow-up consultation or you may choose to stay in Izmir and spend a few days sightseeing.
We are ready to help you for any arrangements that you need.
TRAVEL TO IZMIR
Izmir, which has managed to modernize whilst preserving its archaeological and historical assets, is an important trade center because of its port. The diversity of activities and resources that Izmir is able to provide makes it a very attractive area for tourism. It boasts both SPA 's with healing thermal waters, and the deep blue sea with beaches displaying the safety symbol of the blue flag.
ARRIVE TO IZMIR
-Let us know about your flight details
-Our driver will pick you up from the airport with the name board and take you to hotel
OPERATION
-Our driver will take you to hospital for blood test and consultation
- After consultation you are ready for operation. We perform FUE hair transplantation method under local anesthesia. It is safe and comfortable for you.
- You can expect to return to work and your daily activities in 3-4 days.

CARE AFTER PROCEDURE AND SUGGESTIONS
Hair transplantation does not affect your daily activities. For 15 days, refrain from heavy labor, over-excitement, constipation, and sexual activities. If you smoke, we suggest you refrain from doing so for 15 days. Heed the suggestions of our specialist regarding your sleeping position.
For 1 month, pools, sea, public baths, sauna and exercise is forbidden. Protect the transplanted region from direct sunlight. You may use hats as described to you.
Use the prescript-ed medication in an orderly fashion according to its instructions, and do not consume alcohol during this period.
A mild swelling (edema) my occur on your forehead after the procedure. The swelling starts on the 2nd or 3rd day, and disappears in a short while. To minimize the swelling, we suggest applying ice to your forehead.
Protect the affected region against any kind of trauma.
When you leave the surgery, bandages will be present on the back of your hair. There may be mildly seeping bleeding on this region, and your medical dressing may be stained. This is an expected situation and no cause for worry. When you come for dressing after the day of your surgery, your bandages will be removed by us.
For 3 days following your surgery, you must visit the hospital for dressing; and if you are unable to, you can apply it yourself as recommended by our specialist.
On the 4th, 5th, and 6th days, we prefer the washing of your hair is done under our supervision. Up until this point, do not have water contact your hair, and follow the instructions of our specialists while the washing is being done.
For 3 months, do not use products such as hair gel or hair dye and for 6 months have the transplanted region cut with only scissors.
The planted hair will fall off by breaking in 15-20 days. Hair fall with a rate of %80 is expected. Afterwards, hair will start growing after 2,5-3 months and the growing process will continue on for up to 1 year.
During the time your hair is growing out, small pimples may appear on the area of your transplant; in such a case, please call us and do not attempt treatment yourself.
With our wishes of recovery, we recommend you routinely visit us every month. If you're out of the city or abroad, you may send your photos via e-mail.